Virginia Couples Counseling Telehealth
Relationships face unprecedented tension and stress in the midst of this global pandemic, economic uncertainty, and general disruption of "normal life." Thankfully, telehealth (video sessions) can bring relationship support right to the comfort and safety of your own home. At Well Marriage Center, we want your relationship to succeed! Great marriage counseling can help you save, strengthen, and transform your marriage. We believe a strengths-based approach rooted in the emerging Wellness Model with a specific focus on attachment, healing, intimacy, and connection can help every relationship. Each of our counselors are well trained and highly experienced therapists who work exclusively with marriage and marriage-type relationships. As you improve we spend a significant amount of time analyzing where the improvement comes from to help you stay with it. We're marriage counseling specialists and overwhelmingly couples appreciate their Well Marriage investment.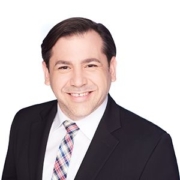 /
in Alexandria, California Telehealth, Dana Point, Fairfax, Glendale, Los Angeles, Newport Beach, Pasadena, San Diego, Santa Barbara, Santa Monica, Temecula, Valencia, Virginia Telehealth, Washington DC Telehealth, Washington, DC California, Maryland, Virginia, Washington D.C.
/
by Chet Denlinger
Alex Honigman is a LCSW with 15+ years helping families. He's trained in multiple relationship therapy approaches and helps couples in all areas of difficulty: intimacy, infidelity, communication, etc.
https://www.wellmarriagecenter.com/wp-content/uploads/2021/02/Alex-main-300.jpeg
300
300
Chet Denlinger
https://www.wellmarriagecenter.com/wp-content/uploads/2020/06/wmc-header-logo-rev.png
Chet Denlinger
2021-02-24 14:31:21
2022-09-23 15:59:43
Alex Honigman, LCSW